The Building Youth Capacity and Network in Asia Pacific project held a webinar on 20 June, 2023, featuring a guest speaker from Save the Children to present a project on developing socio-emotional skills for youth entrepreneurs in Mongolia.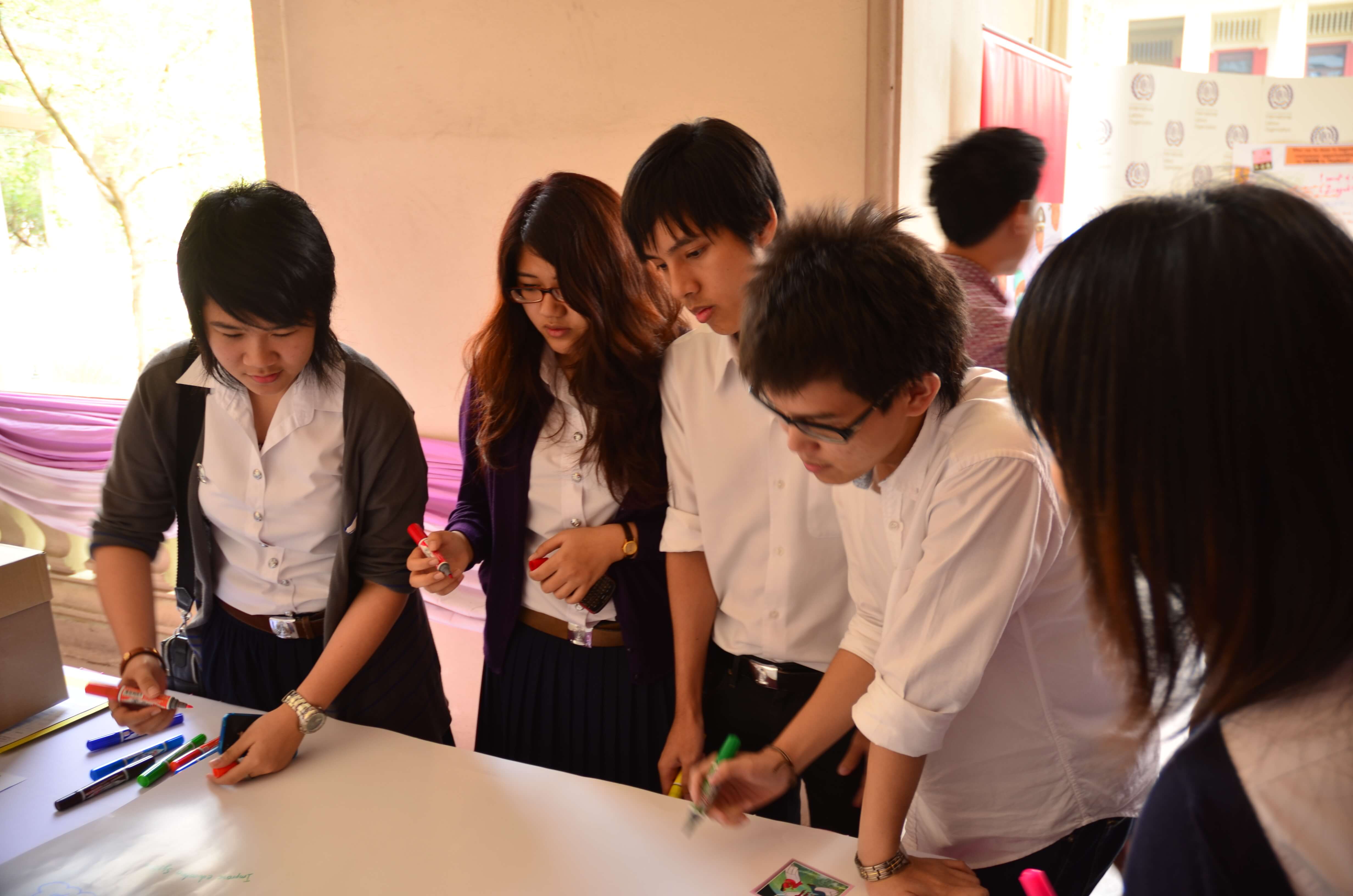 The ILO held a knowledge-sharing webinar on 20 June 2023 engaging with partners on ways to develop socioemotional skills for youth entrepreneurs in Asia and the Pacific.
Socioemotional skills, which include communication, collaboration and teamwork, conflict resolution and negotiation are critical for young entrepreneurs. The webinar featured entrepreneurial socio-emotional skills training curriculum for young people and initiated dialogue among partners on ways to integrate socio-emotional skills for youth entrepreneurs in their respective training offers.
Mr. Yondonjamts, Project Manager from Save the Children Mongolia, shared his experiences in promoting socioemotional skills for youth through the Entrepreneurship-focused Socioemotional Skills for Most Vulnerable Youth in Rural Mongolia > project. The project aims to train vulnerable and disadvantaged youth between the ages of 14 and 25, in 25 of Mongolia's poorest rural districts, with socioemotional skills to improve their performance in school and prepare them for entry into self-employment.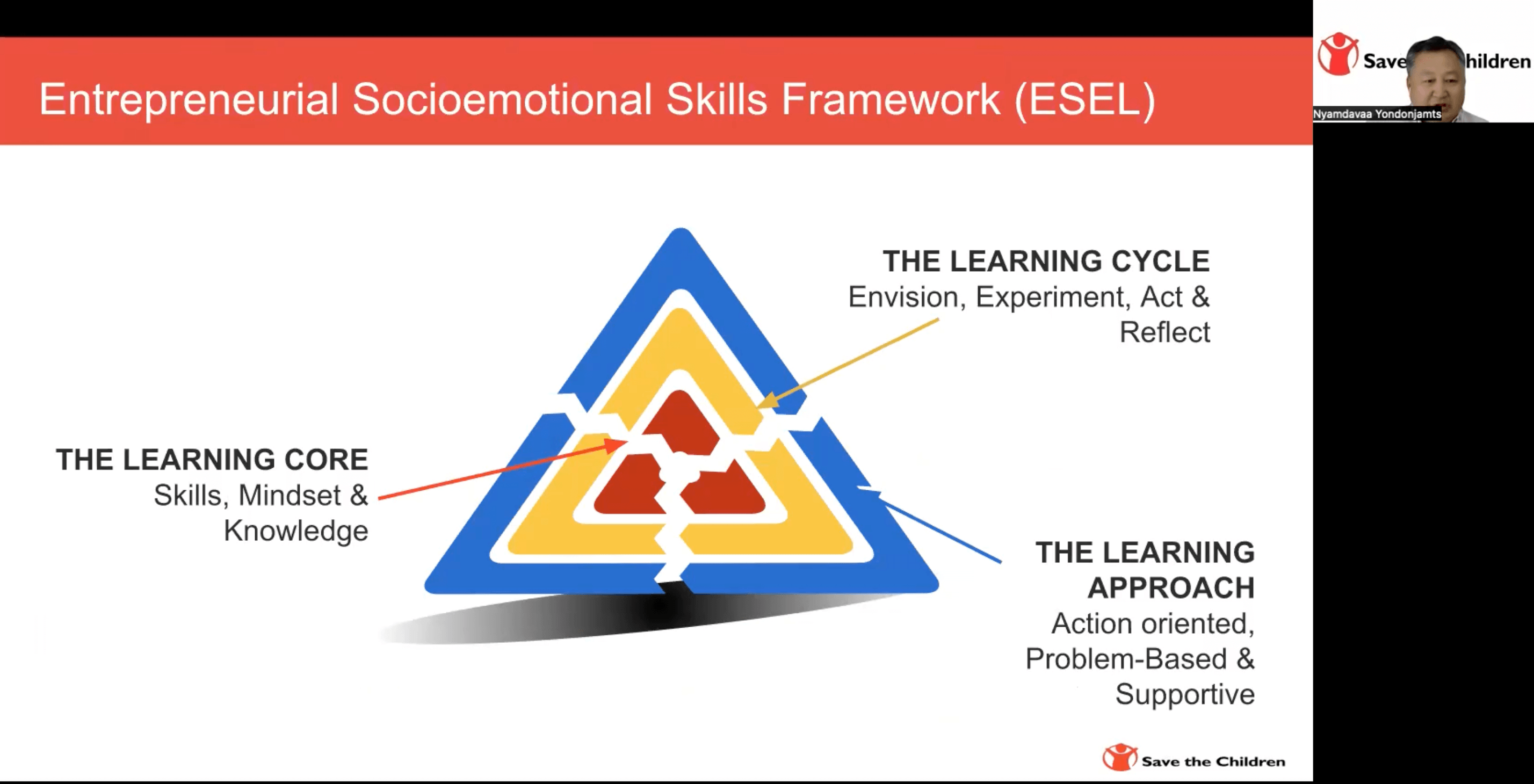 Mr. Yondonjamts highlighted the program's Entrepreneurship-focused Socioemotional Learning curriculum (ESEL) >, an interactive and participatory training toolkit for young people to improve their skills on self-awareness, social and cultural awareness, creativity and innovation, communication, teamwork, and critical thinking. The ESEL curriculum goes a step further and integrates these socio-emotional skills with entrepreneurial knowledge, such as learning to develop a business plan and improving financial and digital literacy, thereby equipping youth to become entrepreneurs with a higher awareness of themselves and their environment.
Following Mr. Yondonjamts' presentation, partners including Japan International Labour Foundation and AIESEC discussed the importance of including tools on socio-emotional l learning in their youth entrepreneurship projects.
"Self-awareness, resilience, and critical thinking are important soft skills as they provide the basis to enable youth to become aware of themselves and their environment and to be able to think critically and make decisions" said Phawarin Chunsam, a former participant of JILAF's Young Leadership Course.
Phurich Srisupetkul, Country Director of AIESEC in Thailand, expressed the importance of adapting the socio-emotional learning curricula and training sessions to the country context, in order to better engage with the young participants. He spoke on AIESEC's use of the ILO's Activity Based Learning tools (ABL) >, activity-based, peer learning training tools that promote sustainable entrepreneurship.