The ILO, ITCILO and Google have provided digital and technical trainings for women entrepreneurs in South-East Asia to support COVID-19 recovery and business resilience.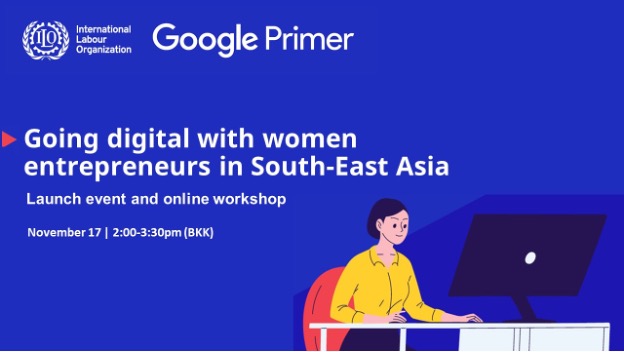 The ILO's Rebuilding Better: Fostering Business Resilience Post-COVID-19 Project hosted an online event on 17 November 2021 to provide support to women entrepreneurs in Thailand, Malaysia and the Philippines who are looking to grow their business online. In addition to women entrepreneurs from across South-East Asia, representatives from governments and employers organizations from across the region joined the session.
The event included a technical session where Google trainer Ms Rubini Vijayasuriar equipped women business owners with new skills and covered topics such as consumer behaviour, digital landscape, and reasons to move businesses online. There was also a demonstration of digital tools that can help grow an online business, such as Google Ads, Google Analytics and Google Trends.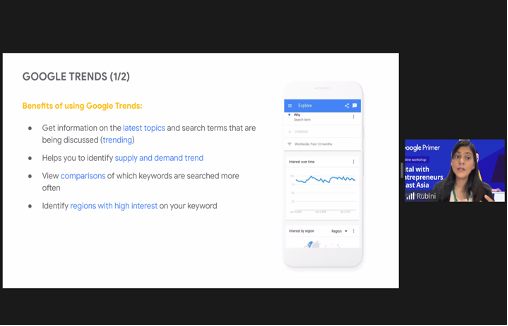 The event also saw the launch of three new programmes developed jointly by the International Training Center of the ILO (ITCILO) and Google under a new partnership to reach women entrepreneurs who are seeking new skills for their business and personal growth.
The new training programmes are available in the Google Primer learning app where women entrepreneurs can access free, quick, and easy-to-understand lessons on how to manage their business, strengthen its online presence, and create a more supportive workplace. At least 2,000 women entrepreneurs who are looking to optimize their online presence are the first beneficiaries of the innovative new pilot to deliver digital training via Google Primer under the Rebuilding Better Project.
Speakers emphasized the timeliness of the tools and the importance of partnerships to provide support to women entrepreneurs who have been hard hit by the COVID-19 crisis.
"We are honoured to collaborate with the ILO to support women entrepreneurs in Southeast Asia, especially those who have been hit hardest by the pandemic. Through this collaboration and our free Google Primer app, we hope more entrepreneurs in the region will be able to learn new skills, grow and expand their businesses both locally and internationally", says Ryan Rahardjo, Head of Public Affairs, Southeast Asia, at Google.
"The ILO has worked for over 30 years to support SMEs to start, grow and sustain their businesses and we always strive to seek new and innovative methods and partnerships to deliver impactful solutions. The partnership with Google is a prime example of a collaboration that is enabling us to leverage our own strengths while also benefiting from our partner's extensive online learning and technology capacity" says Dragan Radic, Head of SME Unit, Enterprises Department, ILO.
Dr Wimonkan Kosumas, Deputy Director General from the Office of SMEs Promotion in Thailand expressed her support of this new initiative in her opening statement. "Women entrepreneurs have been successful at putting their products on digital platforms. The [Thai] government has provided support to set up for example e-payment systems. However, there are still weaknesses concerning utilization of different software and digital tools to reduce cost and ensure efficiency. Therefore, today I would like to express my gratitude to Google and ILO for organizing this activity for women entrepreneurs, both in Thailand and throughout Asia, and for providing them with the opportunity to learn more about how to use new digital tools to expand their businesses."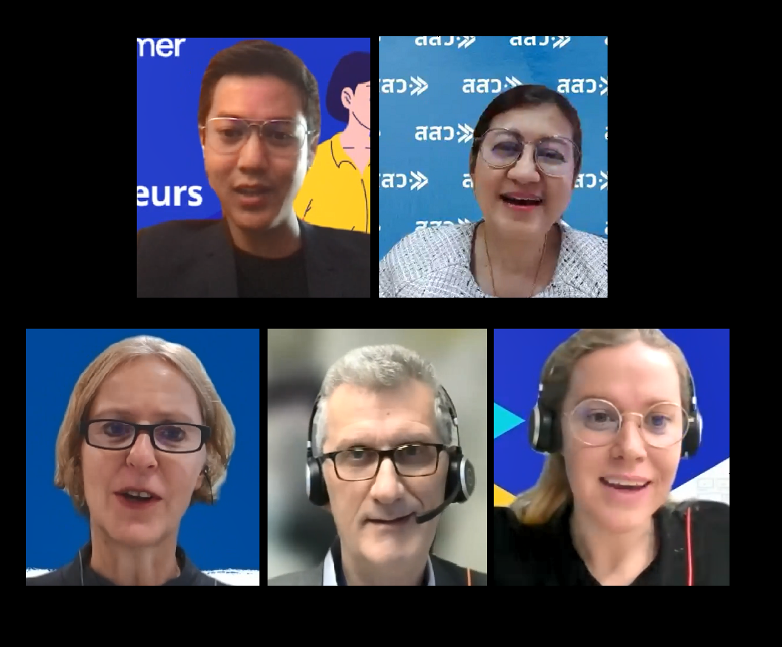 Speakers in the session included representatives from Google, ITCILO, ILO and OSMEP.
To access the new Google Primer - ITCILO training programmes, visit: https://learninghub.ilo.org/covid-19_resources