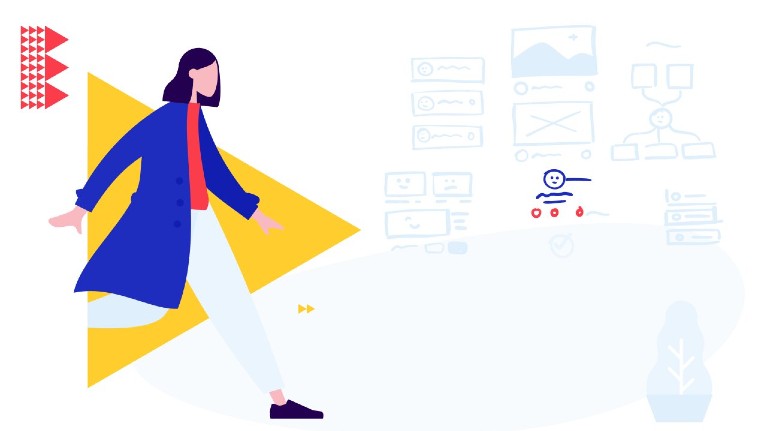 Partnership between ITCILO and Google Primer will see free learning app used through ILO's Rebuilding Better project to help women entrepreneurs overcome the impact of COVID-19.
BANGKOK (ILO News) – At least 2,000 women entrepreneurs in Thailand will be the first beneficiaries of an innovative new pilot to deliver digital training via the Google Primer app.

In May, the International Training Centre of the ILO (ITCILO) entered into a partnership with Google Primer , a free learning app with quick and easy-to-understand lessons, to deliver digital training to women entrepreneurs across the world.

The collaboration will leverage the ILO's experience supporting Micro, Small and Medium-Sized Enterprises (MSMES) globally, as well as Google's extensive online learning and technology capacity.

"Due to the COVID-19 pandemic, we need new, innovative and effective ways to deliver women entrepreneurs the support necessary for their businesses to survive and flourish. This collaboration with Google Primer is a positive step towards the future of training provision", said Charles Bodwell, Enterprise Development Specialist at ILO's Regional Office for the Asia Pacific.

As part of the partnership, ITCILO and Google Primer will develop three curated programmes for women entrepreneurs based on existing courses on the Google Primer app as well as ILO training materials.
A business and financial management programme, including topics related to financial literacy and those aimed to stimulate innovation and sustainable business ideas.

A digitalization programme, including topics such as how to establish and/or strengthen your online presence, facilitating better information exchange, digital customer services, and using analytics and real user data.

A self-awareness and team building programme, focused on building wherewithal to support entrepreneurs to create sustainable and inclusive businesses.
The pilot is being launched later this year in Thailand through the ILO's Rebuilding Better: Fostering Business Resilience Post-COVID-19 project and the Peer Learning Hub for Enterprises in Asia-Pacific. Based on pilot results, the initiative will expand to other countries.


For further information please contact:
Sara Andersson
Project Technical Officer
Rebuilding Better
Email: andersson@ilo.org