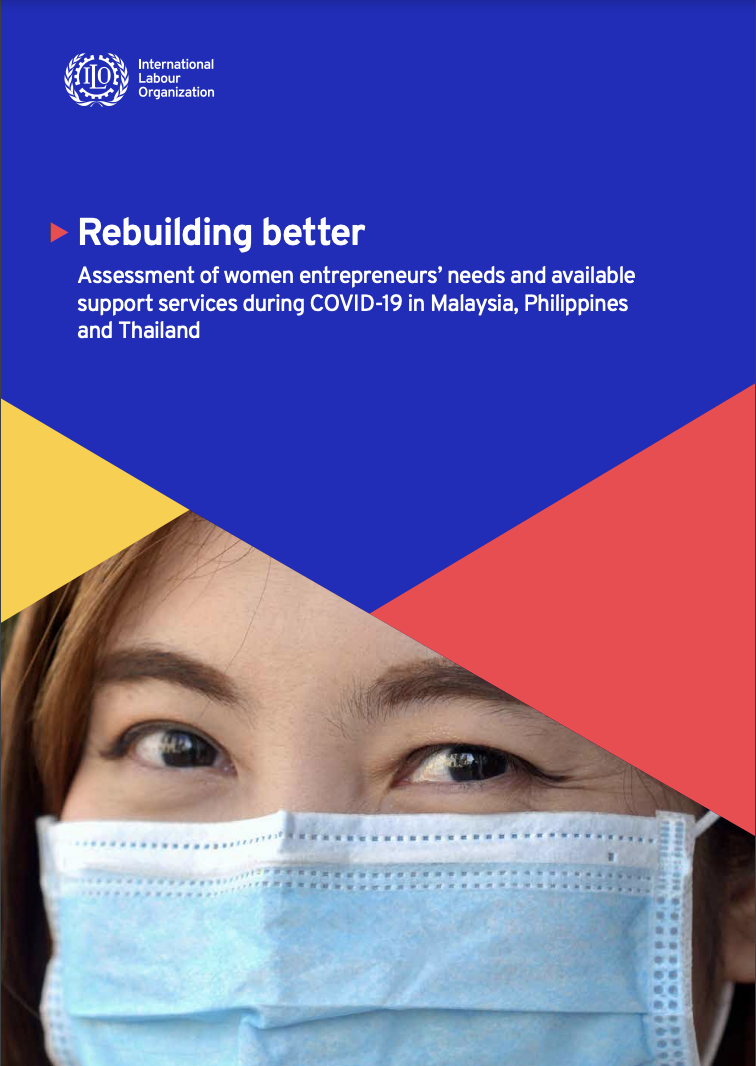 New report, 'Rebuilding Better: Assessment of women entrepreneurs' needs and available support services during COVID-19 in Malaysia, Philippines and Thailand', has launched!
This report serves to inform and identify where ongoing support might have the greatest impact in helping women-owned small businesses recover from the pandemic and to determine what are the needs of this target group are and how programmes might help address these needs. The report is a useful source of information for constituents and stakeholders in our effort to support women entrepreneurs and contribute to an inclusive, fair and human-centred recovery.
This report was prepared for the Rebuilding Better: Fostering Business Resilience Post-COVID-19 Project, supported by J.P. Morgan, in early 2021 to inform the project strategy and work plan. The report summarizes findings from a study of primary and secondary data, including focus group discussions organized online with women entrepreneurs in Malaysia, Philippines and Thailand.