The ILO organized a webinar to discuss the challenges and ways forward for business trainings during and after COVID-19 in the Asia-Pacific.
On the 4th of November 2020, the ILO organised a virtual event 'Supporting enterprises at scale: adapting business training programmes under the COVID-19 'new normal'', on the impacts of COVID-19 on enterprises, and how development actors can support them through this time. At a time where in-person trainings and assistance has been hindered, the session focused on creative and innovative adaptations to ensure continued support.
As part of the ILO Peer Learning Hub launch, the event invited speakers from a wide range of industries and countries to share their experiences on business trainings during this unprecedented time.
Adapting to the 'new normal'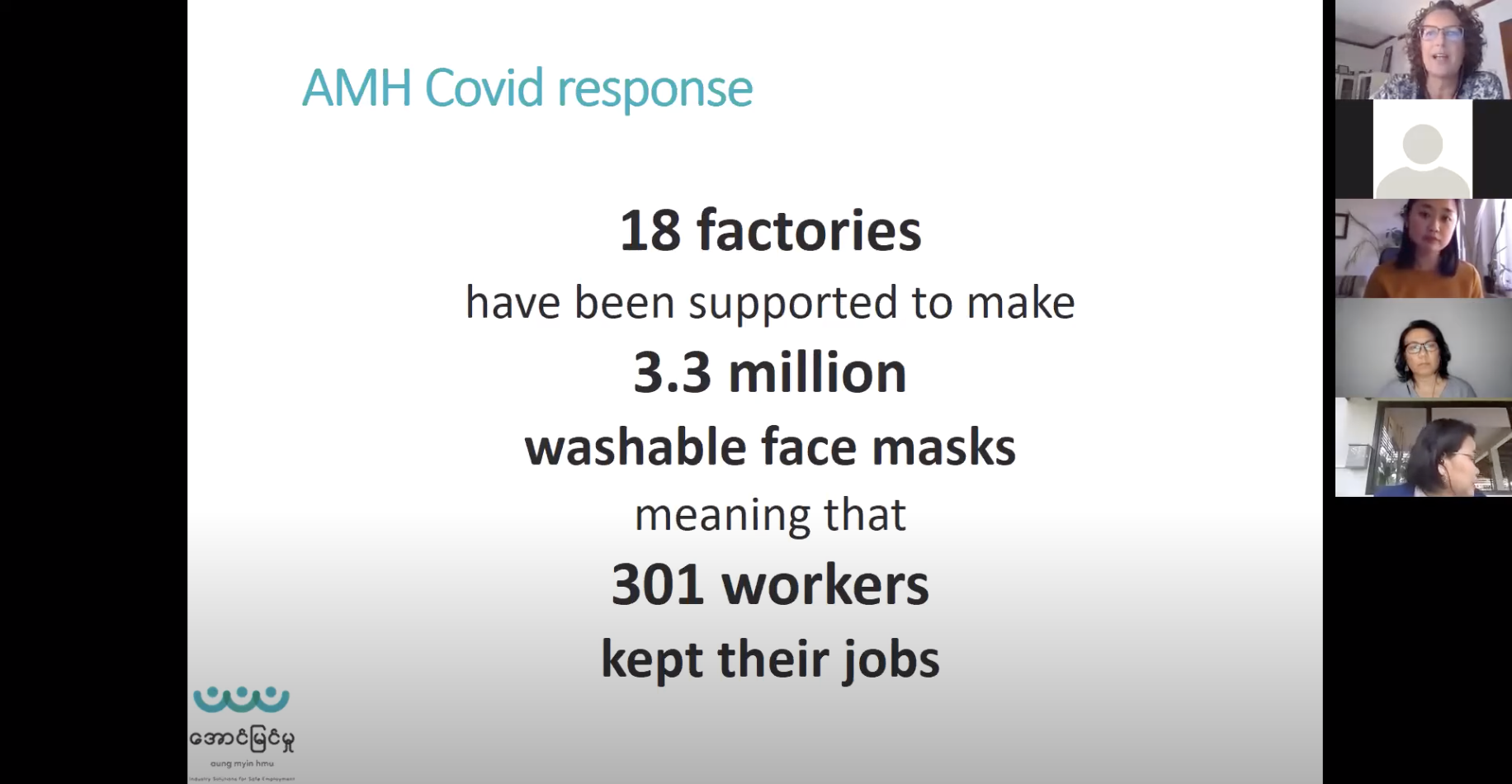 Placing beneficiaries and participants first is key for any business trainings, especially when millions of jobs are at risk from the pandemic. Re-skilling and retaining workers is a core priority for Olive R. Ybanzez, Director of Human Resources at Teleperformance, who shared her experiences from the Philippines in catering over 30,000 workers.
Protecting workers and business continuity was also stressed by Pamouane Phetthany, Executive Director of Microfinance Association in Lao PDR. Through online business trainings, the association is "helping them develop effective strategies to survive this crisis".
In the garment sector, Sue Tym from Care International in Myanmar, shared how their support has changed to meet COVID-19 challenges. This includes direct cash transfers, guidance on national labour laws and making sure people are staying connected.
Meanwhile, entrepreneurs are both struggling to adapt their business ideas and stay motivated, says Rini Wahyu Hariani, Master Training and President of Indonesian SIYB Association. In Indonesia, SIYB have brought together entrepreneurs online to share their stories and inspire each other to stay resilient.
A time for collaboration
Attended by over 130 people, speakers shared their practical advice and lessons learned from delivering assistance during this crisis, as well as the ongoing challenges and difficulties in meeting changing needs.
Charles Bodwell, the ILO enterprise specialist for the Asia-Pacific concluded the session with an ever so timely call for collaboration, emphasizing on the common goals of supporting enterprises, employers and workers alike. We might not know all the answers for an ever-evolving global pandemic, yet the event marked a hopeful reminder of the ongoing work and adaptations of enterprise development actors across the region.
You can watch the event here.
To find out more about the ILO's work on enterprise development support in the Asia-Pacific, click here.