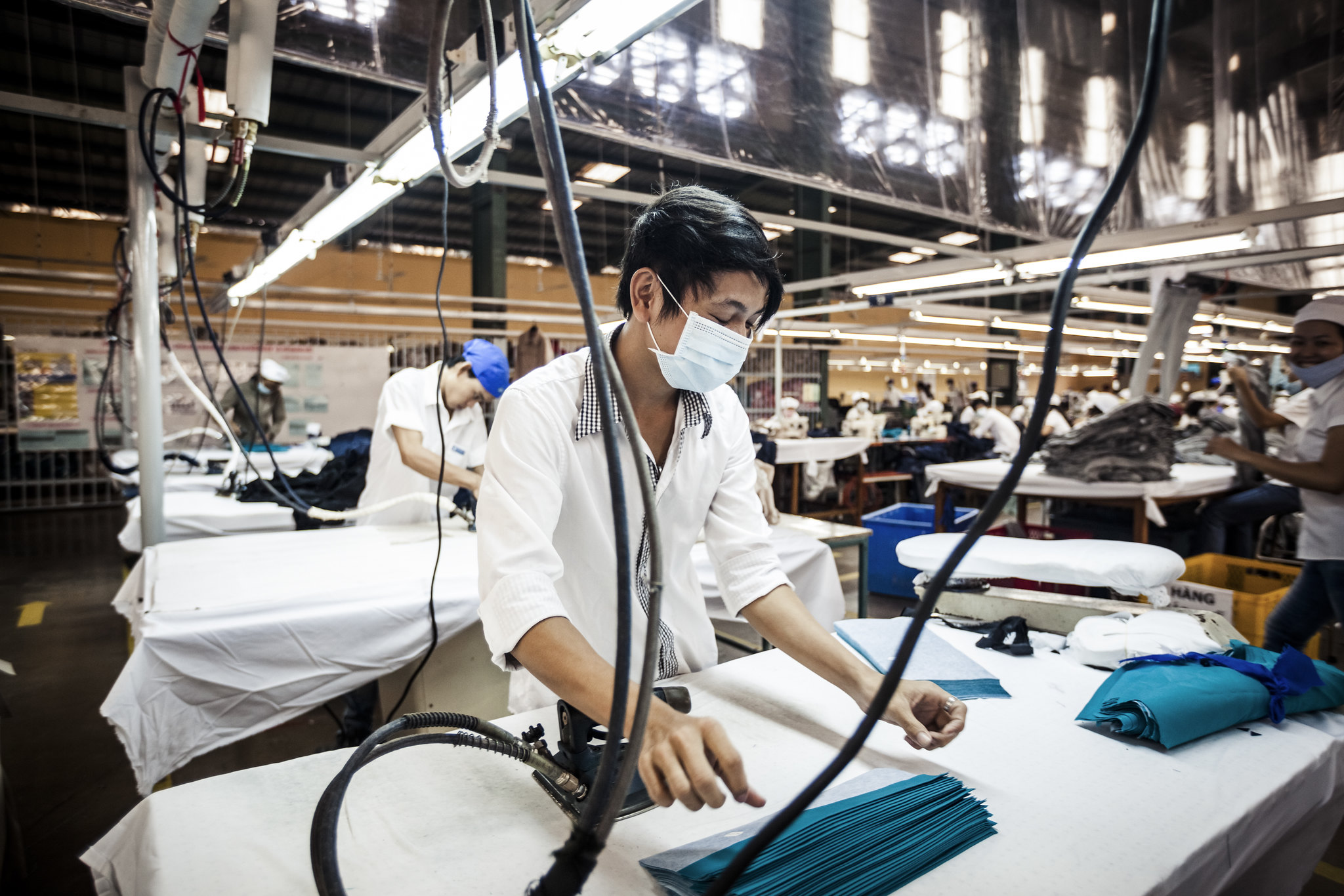 In-factory sessions to test the Factory Improvement Toolset (FIT) materials resumed in Thailand in November, with safety procedures and social distancing, showing what in-person trainings may look like in the 'new normal'.
With workplaces beginning to re-open in Thailand, the ILO has resumed in-factory sessions using FIT materials with the Thai Eastern Industry factory on the 11th of November. Together with around 14 workers, they completed the 'Inspecting materials' module. It focuses on how manufacturers can improve storeroom operations by using the 4-point system to inspect fabric defects and by considering different types of fabric tests available to verify fabric quality.
The FIT toolset supports factory upgrading in a scalable and sustainable manner. Materials aim to improve overall productivity and working conditions, so that factories and workers can be more efficient.
Keeping workers safe and operations ongoing at this point in time is the main priority for Thai Eastern Industry. The factory has implemented strict safety measures such as Personal Protective Equipment, temperature checks and social distancing. For the ILO, occupational safety and health and protecting workers are also the main pillars for long-term recovery.
Returning to in-person trainings with strict safety precautions proved to be successful and showed what the future of business trainings may look like in the 'new normal'. The FIT materials are also timely and relevant as factories are adapting to new COVID-19 challenges and enables factories to build their capacity in a time when the industry environment is hardening.
In coming months, the Thai Eastern factory team will complete additional FIT modules, focusing specifically on quality control and inspection.
FIT is being piloted in Asia under the regional Decent Work in the Garment Sector Supply Chains in Asia project funded by the Government of Sweden.
To find out more about FIT and the ILO's work with enterprises in the Asia-Pacific, click here.