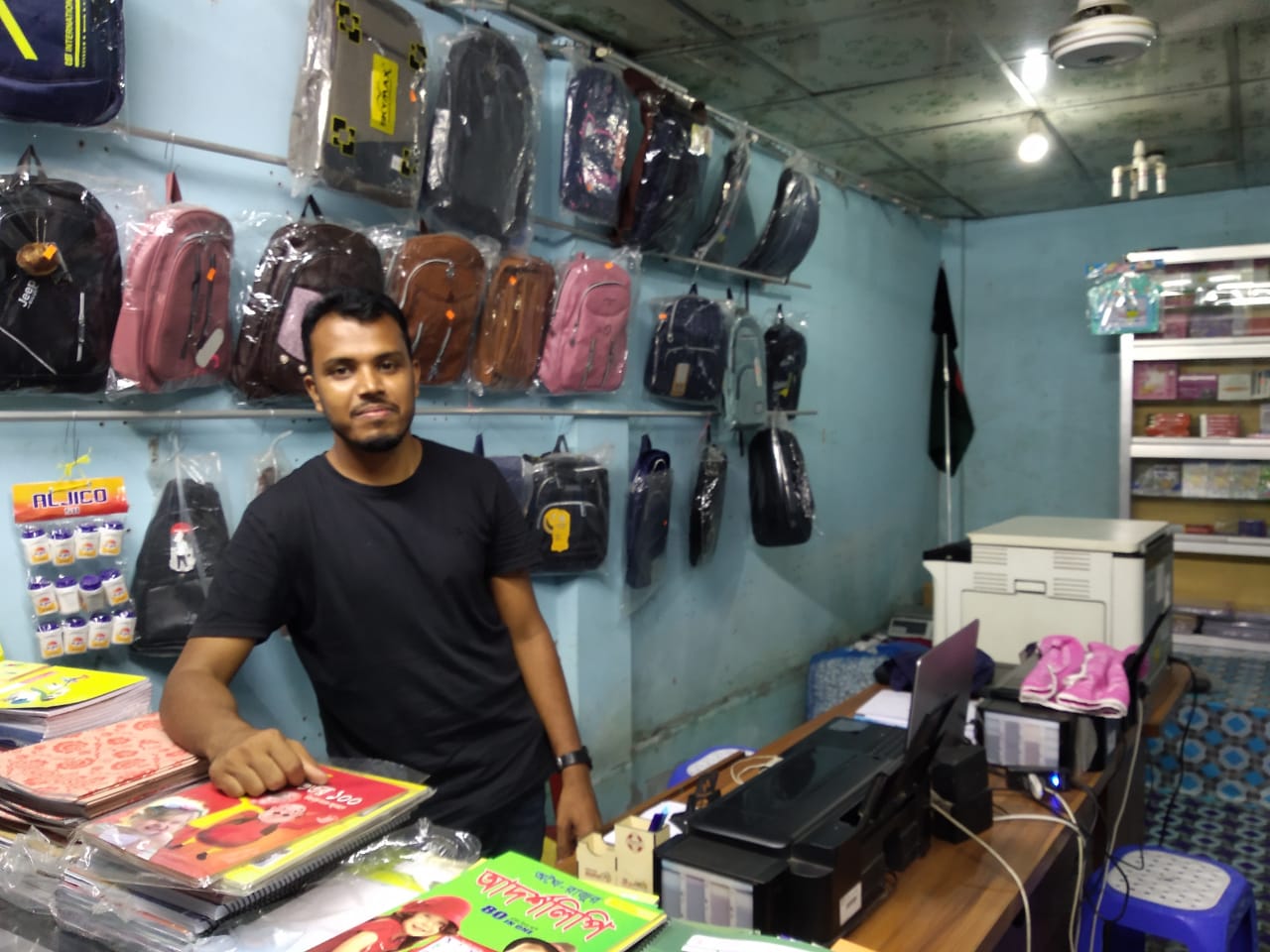 © Al Emran – In his community shop in Bangladesh
Al is a young entrepreneur in Bangladesh. He participated in a Community-Based Enterprise Development(C-BED) training course facilitated by C-BED Bangladesh. Through a 3-month course of peer-based, participatory learning, he gained a lot of useful knowledge to start a business as well as developing a network with other entrepreneurs.
He said, "The C-BED training was excellent. The learning process of activity-based learning (ABL) was entirely different from the conventional training methodology. We did not need any experts or trainers, and still could advance our knowledge. I particularly enjoyed acting as a facilitator or timekeeper throughout the sessions in C-BED trainings."
After the C-BED course, he started his own business – a community shop to sell school supplies for children, university students and local people. He sells school bags, stationaries, notebooks as well as providing convenient local services such as money transferring, printing, copying and emailing.
Al continued, "It has been my dream to open my own community shop since when I was a teenager. I worked in banking sector to gain expertise and information, but it was not enough. C-BED Vision-setting and Aspiring Entrepreneur modules made my business plan clear. I applied the SWOT analysis and marketing strategy learned from the C-BED to my business. I will progressively add new services to grow my business."
Community-Based Enterprise Development (C-BED) is a part of the ILO's Activity-Based Learning programmes. All tools are available on this Peer Learning Hub website. This C-BED training was provided by C-BED Bangladesh, a local civil society group in Bangladesh, with support from Kazuko Bhuiyan Welfare Trust.