German development agency, Deutsche Gesellschaft für Internationale Zusammenarbeit (GIZ) in Cambodia promotes youth entrepreneurship and development of community-based micro, small and medium-sized enterprises (MSMEs) through ILO's Activity-Based Learning, in collaboration with the Cambodian Ministry of Industry, Science, Technology and Innovation.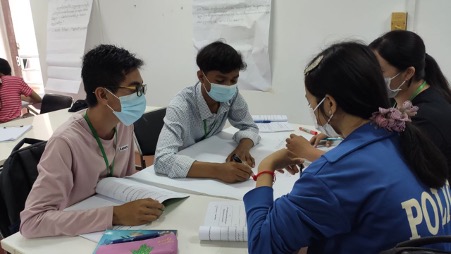 In Battambang, Cambodia, GIZ, on behalf of the German Federal Ministry of Economic Cooperation and Development(BMZ), provided ILO Ready-for-Business (R4B) trainings for 18 youth in Phare Ponleu Selpak Association (PPSA) art school. The R4B training was held for six weeks from October to November 2021. Participants met physically once a week (4 hours per class) and worked on 3 R4B modules on vision-setting, marketing, business management and financial planning. The training programme stimulated young people's creativity and leadership through its peer learning methodology, where participants learn from each other by sharing their own experiences and knowledge.
Besides that, the GIZ organized a series of virtual Community-Based Enterprise Development (C-BED) workshops for a total of 32 MSME owners in Battambang province. The MSME owners run a wide range of businesses including childcare, real estate management, dental care, health care, restaurant, hotels, natural supplement, financial institutions, agri-business, education, grocery vending and online retailing. Participants worked on five modules on entrepreneurship and small business management over three weeks in September and October 2021. The trainings incorporated interactive online exercises using Kahoot and other fun online energizer games as well as a workshop on access to finance provided by Philip Bank.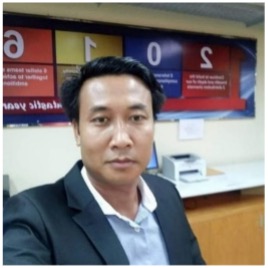 As an example of outstanding impacts of these trainings, Mr Vony Soa, a participant of online C-BED and owner of a dental clinic shared his insight regarding significant change in his mindset. Before the trainings, he used to be rather quiet and not communicative person, but after completing C-BED with the group members, he became more confident and communicative. He excitedly shared this story with a facilitator after the trainings.
The collaboration between GIZ and ILO is a key step in incorporating Activity-Based Learning tools and methodologies in wider training programmes, proving its flexibility and benefit at scale.
C-BED and R4B as well as the other tools under ILO's Activity-Based Learning programmes are available at the Peer Learning Hub Download page. Any organization can download for free and adopt to any of their own programmes to empower youth, entrepreneurs and MSMEs.
In collaboration with: