The fourth webinar under the Building Youth Capacity and Network in Asia Pacific was held on April 24th2023 on the topic of Green Jobs for Youth in Asia and the Pacific, with key presenters from the ILO and UNDP sharing successful project initiatives.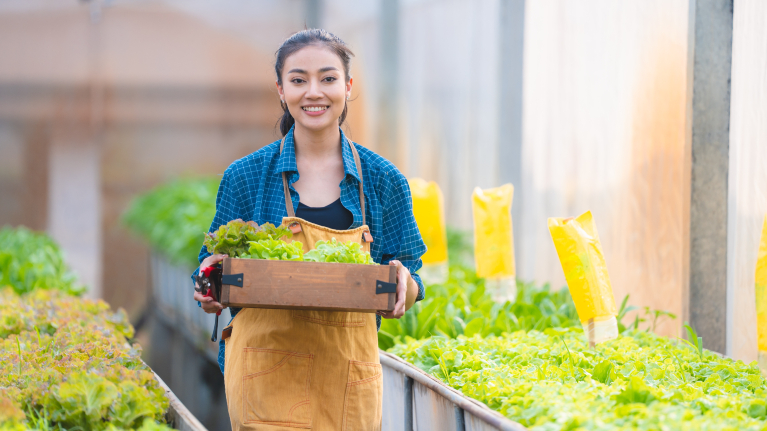 ILO and development partners from Asia and the Pacific highlighted the importance of green jobs and saw discussion on ways to increase access to green jobs for youth in a webinar held on 24 April 2023.
With the growing rise in climate change related issues, youth in the Asia Pacific region have begun to pursue careers that place a priority on achieving environmental sustainability and promoting the circular economy. The webinar showcased examples from the region to facilitate discussion among ILO colleagues and development partners on the topic of green jobs for youth.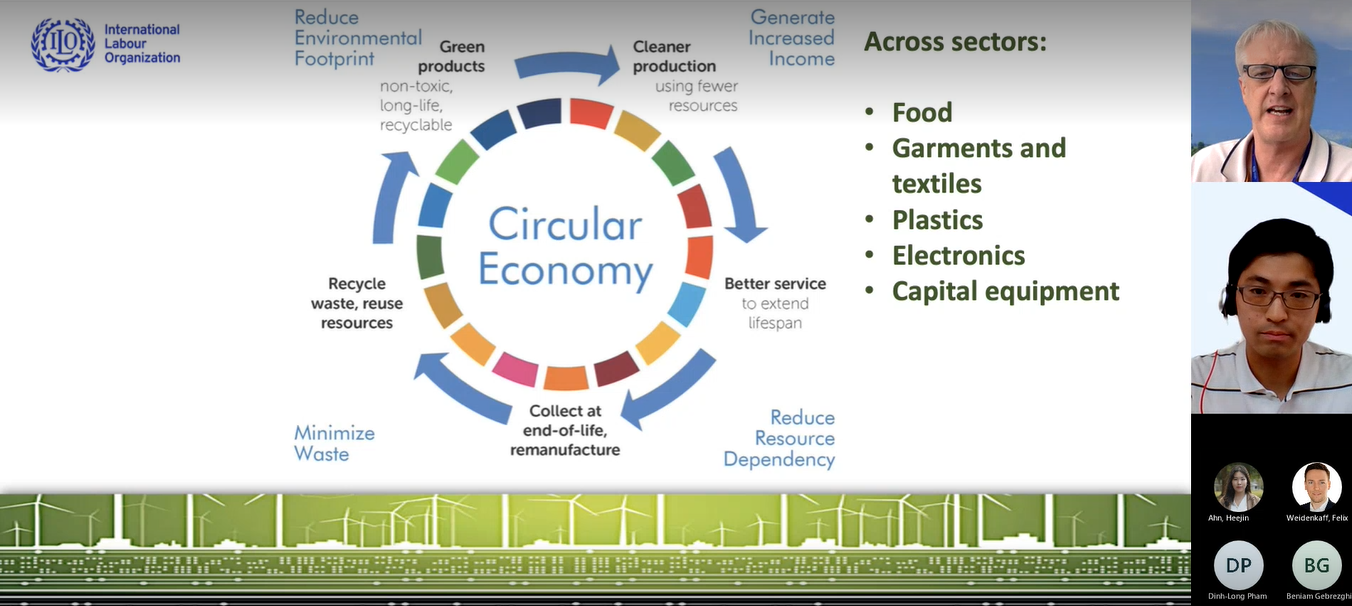 Eric Roeder, ILO Technical Specialist on Green Jobs and Climate Action and Resilience, highlighted the key components of green jobs, defined by the ILO as any decent job that contributes to preserving or restoring the environment. Green jobs are central to the ILO's Climate Action for Jobs Initiative > which aims to ensure that people's jobs and wellbeing are at the center of the transition to a climate neutral and climate resilient economy.
Roeder highlighted the urgent need to accelerate the transition from the linear economy to the circular economy as this transition has the potential to create more job opportunities for young people. Young people are quick to find innovative ways to reduce waste and remove environmentally harmful materials from the business production process and therefore quicken the transition to a circular economy.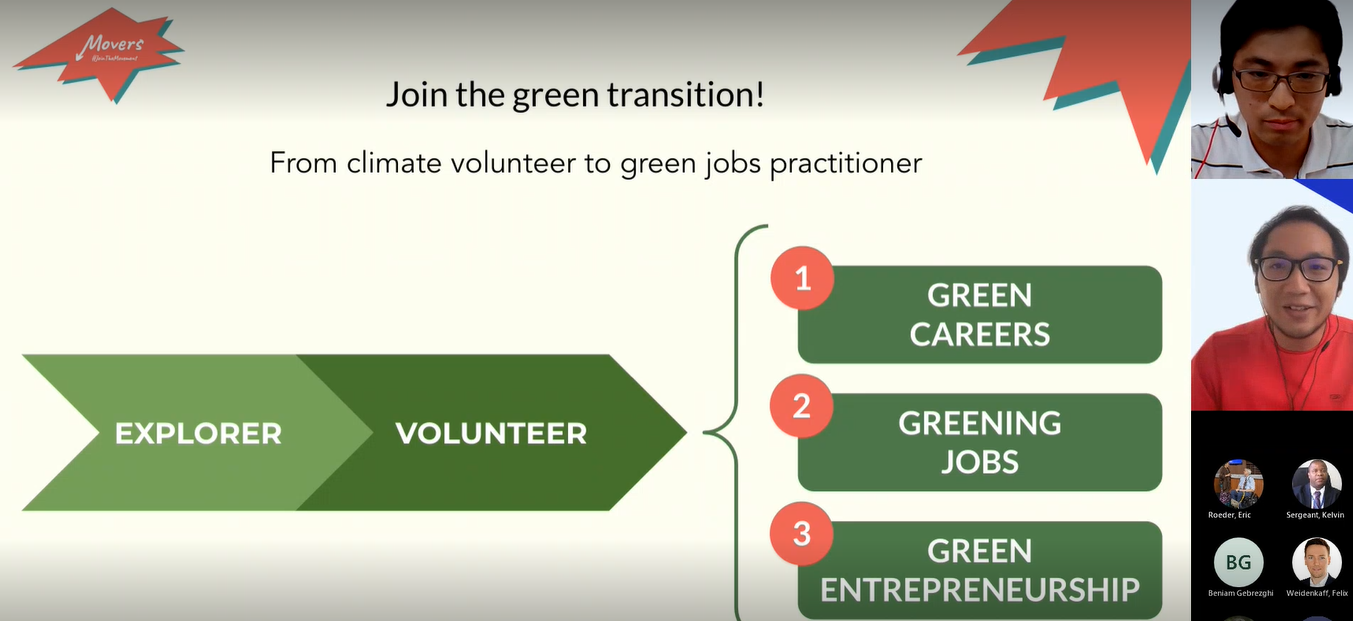 Dinh-Long Pham, Youth Social Entrepreneurship and Innovation Coordinator at UNDP Bangkok Regional Hub, detailed the UNDP and ILO's joint efforts in providing green jobs training for Youth in Asia Pacific through the Movers Programme >. The Movers Programme is an innovative initiative founded by Youth Co: Lab, co-led by UNDP and Citi Foundation that focuses on empowering youth across the region with SDG awareness skills, 21st century skills such as communication and collaboration skills and entrepreneurial skills, using a peer-based learning approach. The training programme centers on educating youth on the green economy and providing them with ways to move towards a green profession. Participants were able to hear from green entrepreneurs from different fields and learn about the three channels of green transition, these being green careers, greening jobs, and green entrepreneurship.
The webinar was organized as the fourth in the series under the Building Youth Capacity and Network in Asia Pacific > project funded by the Government of Japan which aims to develop a network of development partners and youth, to equip young entrepreneurs with the skills needed to start their own business and become drivers of sustainable growth. The ILO looks forward to organizing the next webinar under this series on the work being done towards youth development in Bangladesh.