On December 17th, the ILO ran a workshop to introduce the Factory Improvement Toolset (FIT) to the Cambodian Garment Training Institute (CGTI). This is the first of a series of activities to make FIT services available to garment factories in the country.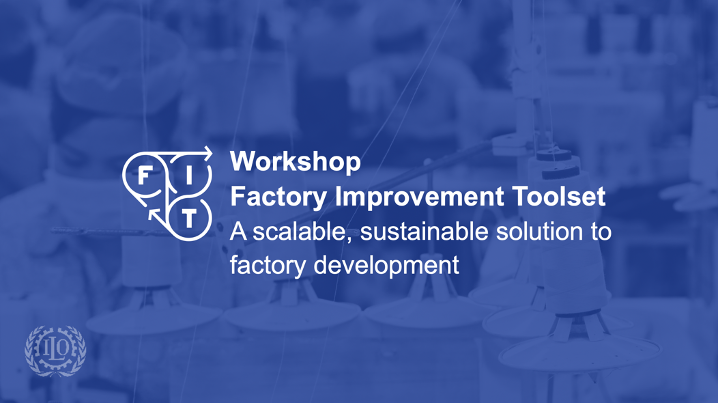 The FIT workshop was attended by experienced trainers from CGTI. During the workshop, participants were able to learn more about FIT, the implementation model and available resources. Participants also received guidance on how to plan and facilitate FIT sessions. Activities included working in groups to solve problems from actual FIT modules, discussing the philosophy behind facilitation and practical advice on how to deliver effective sessions.
Facilitators using FIT to deliver factory services are able to benefit from its easy-to-use methodology, which enables organizations such as CGTI to rapidly scale the implementation to reach large cohorts of participants across multiple production facilities. As modules are highly engaging and interactive, facilitators play an innovative role in promoting teamwork and problem-solving skills to enable a culture of continuous improvement.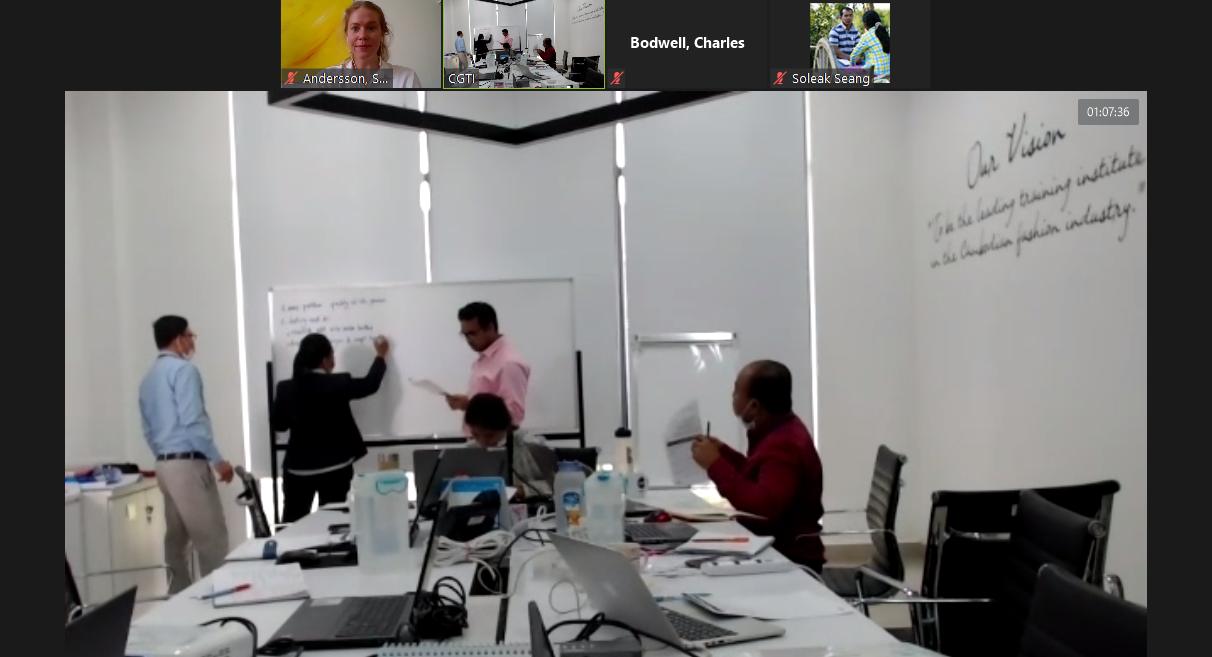 By enhancing participant's knowledge about the toolset as well as motivation and confidence to deliver services, the session aimed at capacitating facilitators to begin supporting garment factories using FIT in the new year.
It was an important starting point for the ILO and CGTI to be able to engage in further discussions on how FIT can be utilized by the training centre to deliver factory improvement services using FIT to garment factories in Cambodia and complement their existing service offering.
FIT is a self-facilitated, activity-based programme designed by the ILO to create more decent and sustainable employment in the garment sector. It does so by supporting manufacturers in global supply chains to improve productivity, competitiveness and working conditions by upgrading production systems and factory practices.
The toolset has been in development for over two years, with 60 modules launched in December 2020. Bringing the programme to partners in Cambodia is a positive step to building collaboration and begin delivering factory improvement services in the region.
"We hope that this is the beginning of a fruitful collaboration between the ILO and CGTI to jointly make FIT services available to a broad group of factories in Cambodia in the future", Sara Andersson, Technical officer, ILO DWT for East and South-East Asia and the Pacific.
"FIT would enable us to expand our service offering and to reach a broader group of factories in Cambodia. We find the toolset very interesting and look forward to exploring further how we can work together with the ILO to begin offering FIT services to factories" Andrew Tey, Director, Cambodian Garment Training Institute
In the future, the ILO also looks forward to building collaboration with other partners and deliver FIT throughout Asia.
FIT is being piloted in Asia under the regional Decent Work in Garment Sector Supply Chains Asia project funded by the Government of Sweden. All modules are available to download at the ILO Peer Learning Hub.