The ILO held an orientation session on the Our.COOP training programme for coffee farmers' representatives in Champasak, Laos, to encourage the advancement of cooperatives in Laos' coffee growing regions.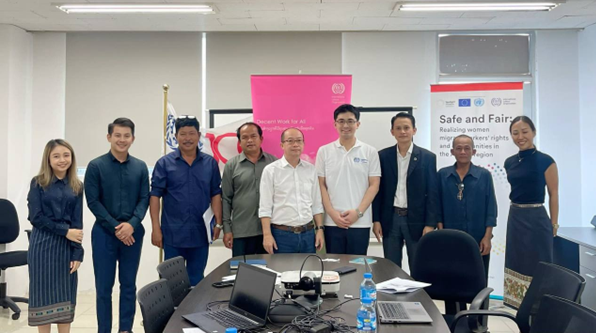 On March 2nd, the ILO held a one-day orientation in Vientiane, Laos on the ILO's Our.COOP toolkit >, a training programme developed for those interested in thinking about, starting, and managing a cooperative.
The orientation was delivered by Akira Kawasaki (ILO Technical Officer in Bangkok) and Anousone Sosenginh (ILO National Coordinator to Laos) to 7 participants including representatives from the Lao Coffee Association, leaders of three coffee farmers' cooperatives from Champasak province and participants from a training service providing company.
The training incorporated several interactive and recreational group activities that informed participants on how they could deliver the Our.COOP training modules using an activity-based learning approach. The participants found Our.COOP easy to understand and use, without needing to have prior experience with the topics. They were able to facilitate their own groups, making the learning experience more enjoyable.

Participants also learnt key concepts surrounding cooperative development such as the Seven Principles of Cooperatives >. The principles are a set of seven guidelines that surround the operation of a cooperative, namely that cooperatives are voluntary and democratic organisations which encourage cooperation between members, provide education and training, care for the needs of the community and are independent self-help organisations solely run by their members.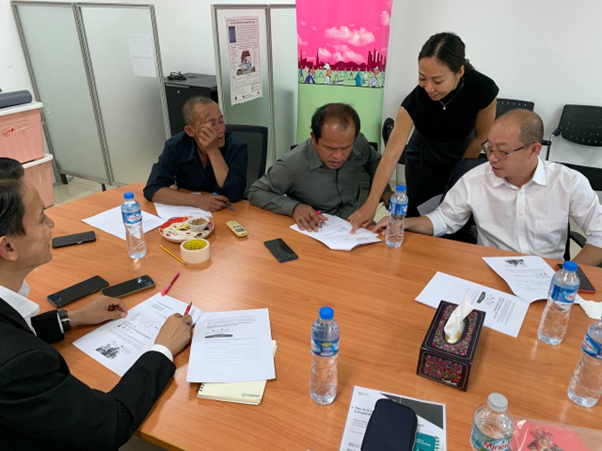 Overall, the participants found the Our.COOP training programme to be an effective tool in educating cooperative members on the role of cooperatives in achieving common economic and social well-being due to its unique peer-learning approach. Mr Sengchanh Khammoutha, Vice President of the Lao Coffee Association commented, "I sincerely thank the ILO for introducing the Our.COOP training tool. We are confident that this tool can be a big help for many cooperative groups in Laos."
Following the orientation, the Lao coffee association and the three coffee cooperatives from Champasak plan on taking the Our.COOP training programme back to their communities to focus on next steps and develop a cooperative implementation plan. The representatives of the coffee farmers cooperatives noted that they were eager to share what they had learnt with other coffee farmer cooperatives in neighboring provinces. The ILO will continue to support participants to improve production and sales operation among coffee farmers through collective action.